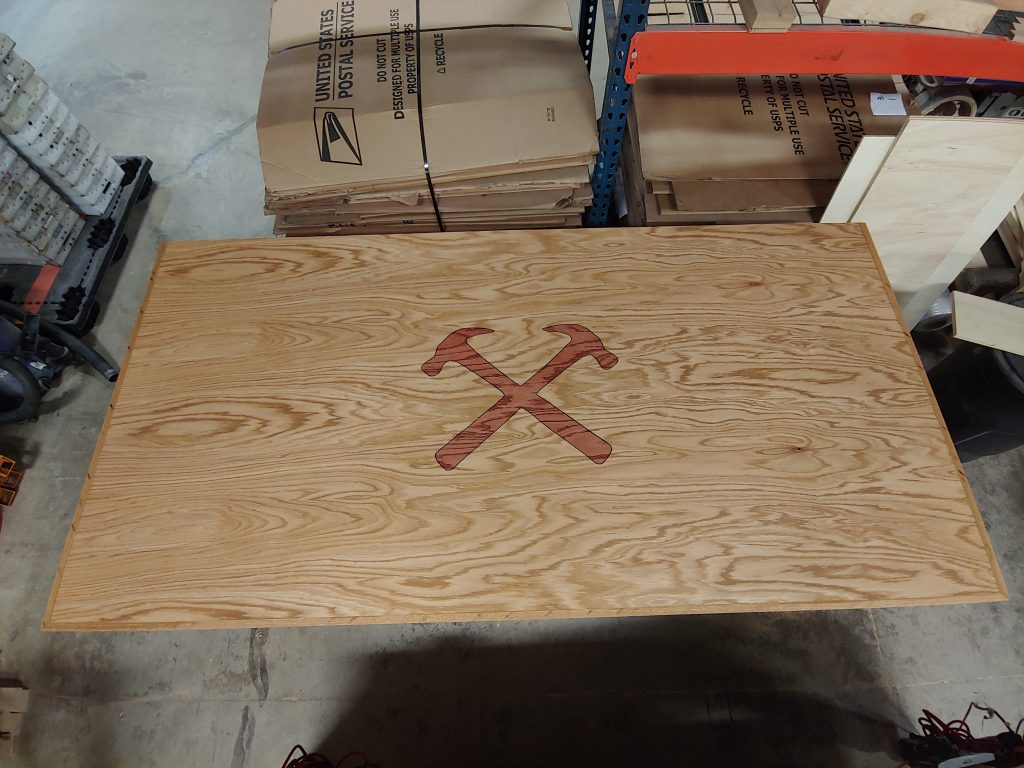 Jondo's Wood Shop Workbench
When the wood shop needs a new workbench, that's what they get. A pretty simple workbench in it's construction, the fun part was figuring out the logo on the surface. After some experimentation I figured out how to very carefully stain the logo in without the color bleeding across more of the surface.
---
With just a couple of people and a little bit of effort an entire break room can be transformed. Four new dining tables to replace the old, cheap, plastic and fiberboard ones, a twenty six foot long bar top, a new computer stand, a snack table, a huge 5′ x 6′ x 2′ snack cabinet (with one off cherry, black walnut, and quarter inch finish plywood knobs), and nice laminate wood floors to hide the concrete. Yes, we remembered the padding underneath.
P.S. Don't mind the chairs. We were not allowed to choose something that matched the aesthetic.
---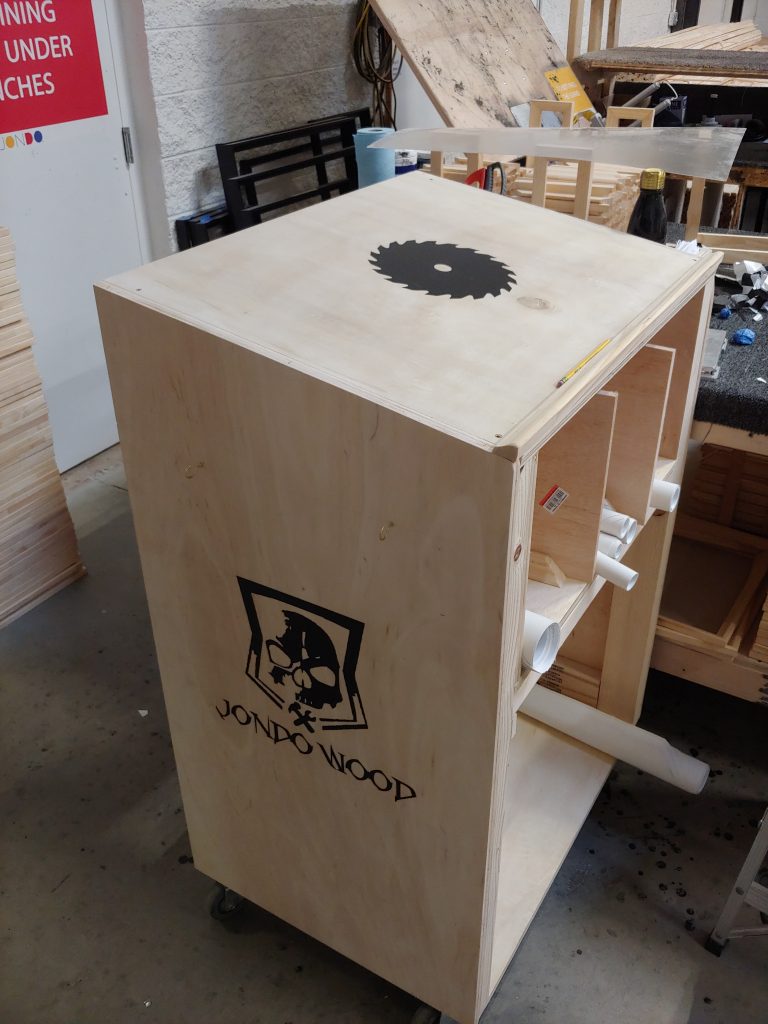 Gene's Podium
Jondo's wood shop manager needed someplace to keep all of his paperwork and project organization that wasn't in the way, so I designed him this rolling podium. I didn't pick the decals, but I wasn't upset by his choices.
---
During a period of rapid growth more storage was needed but there was no space to expand out, so instead I went up. At 56 feet long, 9 feet tall, 2 1/2 feet deep, and holding a gradual slope of a mere 10.5°, this project was certainly a challenge. 8 storage bays underneath the rollers are complimented by a mirrored but matching 8 storage bays above, cantilevered to leave an opening for oversized packages to still make their way down the ramp. The hardest part, however, was building it twice.
---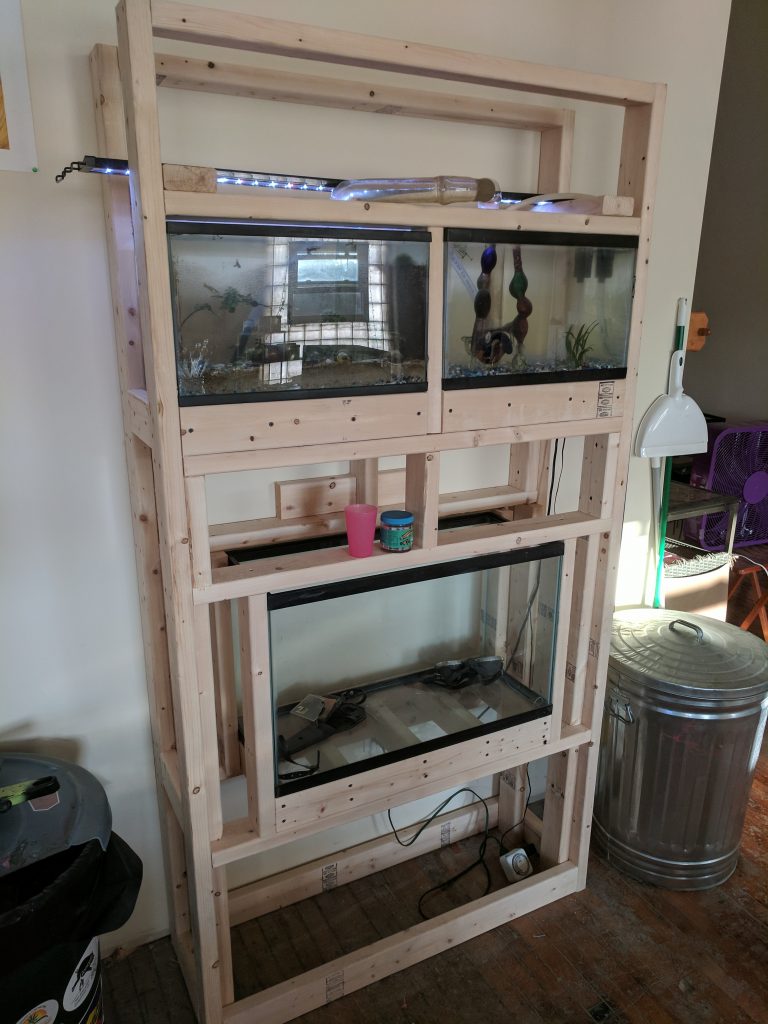 Glass Studio Tank Rack
A local glass blower was doing some work with fish tank decorations and needed a setup to display his pieces. While function was placed high over form on this build it is intentionally over-engineered, designed to hold more than 10x the weight that would ever be put on it.